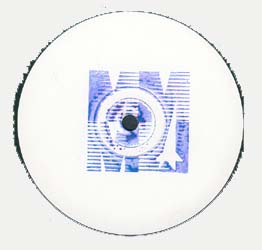 MMM 1, 12" vinyl: 
                              
      A1. electro cut              B1. re-tics
      A2. grundig                  B2. sick

      mastering: dubplates & mastering:
                 andreas mellwig (blue stamp)
                 rashad (black stamp)

      pressing: f#*king london company that destroyed the masters(blue stamp)
                pallas via eldorado (black stamp)

      Vinyl distribution by Hard Wax
      Buy vinyl and digital here.



  
Boomkat review
My word, how good is it to see this back in print??? With the classic "Donna" still criminally unavailable, you'll just have to make do with the second infamous twelve in the legendary two-installment MMM Series. Penned by Erik "Errorsmith" and Fiedel, this is one of the most fierce, demented, rocking, jacking, destroyed and decimated electro 12"s you'll ever hold in your hands. Legendary - don't let this pass you by if you don't already own it. Mighty.